Alzheimer's disease affects more than 5 million people in the United States, according to the Alzheimer's Association. Five percent of those people begin to experience symptoms in their 40s and 50s.
"Memory loss is one of the most commonly understood symptoms of Alzheimer's disease," says Sarah A. Aydt, MD, FAAP, FACP, internal medicine physician and pediatrician, Saint Francis Medical Partner. "But there are other symptoms that are related more to personality. A person with early-onset Alzheimer's may experience depression, anxiety or confusion, especially when something happens that is outside their normal routine."
The disease also can affect the person's social behavior. They may avoid hobbies or social functions that they previously enjoyed, preferring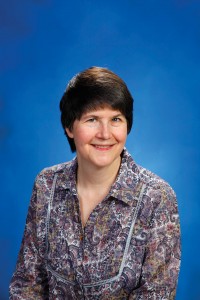 instead to spend more time at home or by themselves.
"Talk to your loved one's doctor about the symptoms you have noticed," says Aydt. "We can conduct further tests to make a diagnosis."
To make an appointment with Aydt, call 573-331-3000 or visit her webpage to learn more.