Pediatrician Andrew T. Sledd, MD, FAAP, is board certified in pediatrics and part of a team of five pediatricians at Cape Physician Associates.
A California native, Sledd earned his medical degree from the University of California, Irvine, and completed his residency in pediatrics at the University of Virginia Health Systems in Charlottesville, Va. Before coming to Saint Francis, he worked as a partner pediatrician at Pediatric Associates of Winchester in Winchester, Va.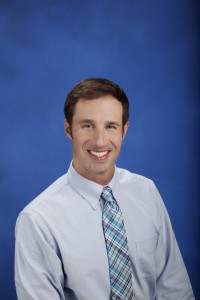 and served on the Electronic Medical Record Steering Committee at Winchester Medical Center.
Sledd is especially interested in issues including public health, childhood obesity, child behavior and psychology, and speaks Spanish fluently. When he is not treating his young patients, he likes to spend time outdoors with his wife Amber. They enjoy many different sports, including biking, running and playing tennis.
For more information, call 573-331-3000.