Gary S. Olson, MD, FAAP, FCP, pediatrician, Saint Francis Medical Partner, encourages his young patients to stay healthy by exercising. He practices what he preaches: Olson wakes up at 5 am every day to work out on his elliptical machine and recumbent bike alongside his wife, Cindy.
"If I do not exercise, my day does not go the way I want it to go," says Olson. "In the past, I was a competitive runner. Although I do not have anybody to compete with, I work out like there is a guy next to me that I have to beat."
Olson and his wife have five adult children and four grandchildren. They are very involved in their church, Cape Bible Chapel, and enjoy traveling. "I enjoy attending educational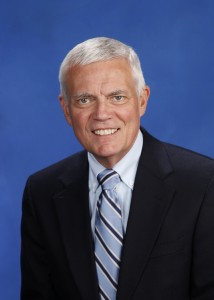 conferences that also allow time for relaxation," says Olson.
For more information, call 573-331-3000.