Periodic limb movement disorder (PLMS) occurs when your legs involuntarily move while sleeping. It can cause significant problems with nighttime sleep, which in turn leads to daytime drowsiness.
"PLMS can be the result of an underlying condition, such as diabetes, anemia, or a spinal cord injury, or it can have no known cause," says Bradley K. Bittle, MD, FCCP, D-ABSM, pulmonologist/ sleep medicine specialist, Saint Francis Medical Partner. "Regardless of the cause, the only way to diagnose PLMS is through a sleep study at Saint Francis Healthcare System's Sleep Disorders Center."
In most cases, people with PLMS have no idea they have the disorder.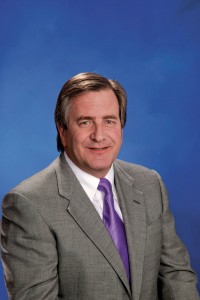 They only know they are tired during the day, despite having a full night's sleep. During a sleep study, technologists can observe body movements and track vital signs so a doctor can make a diagnosis.
For more information, call 573-331-3000.