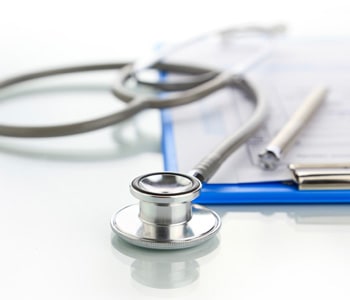 Colleen J. Moore, MD, FACS, RPVI, vascular surgeon and medical director of Saint Francis Medical Center's Wound Healing and Hyperbaric Center, is playing a major role in training and testing vascular surgeons, cardiologists and radiologists across the country.
Moore recently was named chair of the American Registry for Diagnostic Medical Sonography (ARDMS) Physicians' Vascular Interpretation Exam Development Task Force. This means she supervises the administration of this credentialing exam, from authoring and editing questions to setting the passing standard. All vascular surgeons in training are required to take and pass this exam in order to sit for their board exams.
"I am making sure that the physicians who are seeking credentials know all they are expected to know," says Moore. "I received my credentials in 2007. That means that whenever I read a patient's ultrasound, he or she can be confident that I meet national standards for quality. "
Moore is the only physician in the region who has received these credentials from the ARDMS.
For more information, call 573-331-3996.