No matter how old you are, you should understand the importance of a durable power of attorney and a living will. These documents could be critical in letting your loved ones understand your healthcare wishes if you are someday not able to speak for yourself.
A living will would be used to state what you would want done, or not done, should you become terminally ill or permanently unconscious. It does not allow you to name a person that can make those decisions for you. You can also name a durable power of attorney, who is able to make healthcare decisions on your behalf.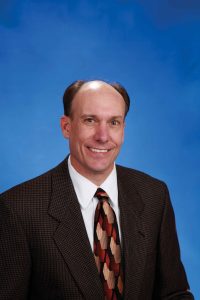 "These documents are only effective if you are no longer able to make your own decisions. It would state your wishes in instances such as the use of a breathing tube or the use of life support treatment," says Carol Steffens, director of case management for Saint Francis Medical Center.
"It is up to you to make your family members, doctors and clergy aware of your healthcare wishes," says Thomas S. Diemer, MD, director of medical affairs at Saint Francis. "These written documents will ensure your healthcare wishes are honored."
For more information, call 573-331-3000.