A new baby in the house is a big adjustment for everyone, including parents and older siblings. Saint Francis Medical Center offers a special class that helps prepare siblings for the new arrival.
"Older siblings are often eager to help with a new baby," says Beverly L. Brown, MD, FAAP, pediatrician at Saint Francis Medical Center. "It is important that they know what their role will be and how they can best keep their new little brother or sister safe."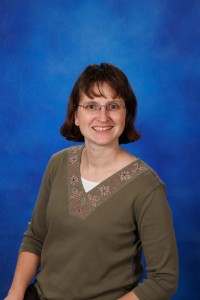 During the class, siblings learn which toys they can share with the baby and what kinds of foods babies eat. They also practice the correct ways to hold a baby.
Instructors encourage the children to share their feelings about the impending arrival and take them on a tour of the Family BirthPlace, showing them where their mother will be delivering the newest member of their family.
For class information, call 573-331-3000.