Surgery is never stress-free. But if you know what to expect and are prepared for your procedure, you can make it as easy as possible for you and your loved ones.
"Make sure you understand exactly what the surgery involves," says William Ray Silliman, MD, FACS, general surgeon at Saint Francis Medical Center. "Read the information your surgeon gives you and find out exactly what your recovery will look like. Your surgeon has performed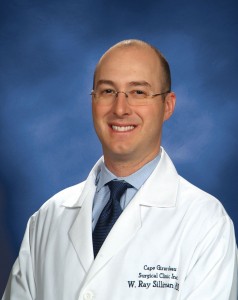 this procedure many times and can give you a good idea what to expect."
If possible, find friends or family members who have had a similar procedure and ask them about their experiences. They will be able to tell you whether you will be moving around easily or if you will need help driving, cooking, putting on clothing or even getting out of bed. You should also find out whether you will be able to go up and down stairs.
During the day or two before surgery, carefully follow any instructions from your surgeon. You may need to wash the surgical site in a specific way. Depending on the type of anesthesia you will need, you will not be able to eat or drink for a certain number of hours before the surgery. "It is important that you do everything exactly as your surgeon instructs you," says Silliman. "These steps will lower your risk for postsurgical infection and help manage your reaction to anesthesia."
Before your surgery, verify that your medical team knows about any health issues you have and all the medications you take. This will help prepare your surgeon and anesthesiologist for any potential complications.
Make sure you wear or pack appropriate clothes for your return home. Depending on the type of surgery, loose-fitting or elastic-waist pants are often the best choice, as is a shirt that buttons rather than one that needs to be pulled over the head.
Finally, make sure you are leading a healthy lifestyle before your surgery. "Eating a balanced diet and exercising regularly will prepare your body for the trauma you are about to undergo," says Silliman.
For more information, call 573-331-3000.