Infections can be a big problem for patients who have recently undergone surgery.
Saint Francis Medical Center provides a video for patients detailing what they can expect before surgery and how they can best care for their surgical sites.
"Washing hands is key," says Charles Edward LaValle III, MD, infectious disease specialist at Saint Francis. "This simple act can prevent so many post-surgical problems. Not only should the patient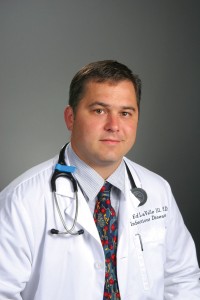 be washing his or her hands, but also all caregivers should wash hands before and after patient contact."
At Saint Francis, doctors and nurses follow guidelines from the Centers for Disease Control meant to reduce infections. Those include keeping blood glucose levels and body temperature close to normal, removing hair with clippers rather than shaving the surgical site, and administering an antibiotic an hour prior to the surgery. "When the hospital staff and patient work together, we can reduce infections," says LaValle.
For more information, call 573-331-3000.