Sixty-two percent of Missourians killed in car crashes in 2013 were not wearing their seat belts. Community leaders are working hard to change that statistic by educating children about the importance of making safe choices.
ThinkFirst is a national injury prevention program for children and teens. Saint Francis Medical Center and ThinkFirst Cape Girardeau are providing the program free of charge to schools across the region to help young people learn about car, bike, playground and water safety.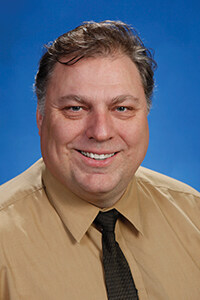 "So many of the injuries we see in the emergency department at Saint Francis could be prevented through proper safety education," says Robert Grayhek, MBA, BSN, RN, director of patient logistics and trauma services at Saint Francis and co-director of ThinkFirst Cape Girardeau. "Our premise is simple: We want children to 'think first' before acting."
This year, Chris Hrabik of Sedgewickville, who was injured in a truck accident when he was 18 will be the featured speaker. Because he was not wearing a seat belt, Chris was paralyzed and confined to a wheelchair. Now 28, he lives on his own and runs a successful metal work business.
"I want to do whatever I can to keep these kids from going through what I have gone through," says Hrabik, who speaks on the importance of buckling up. "However, I think most kids are surprised at just how much I am able to do, even though I am in a wheelchair."
Hrabik enjoys scuba diving, fishing, skydiving and especially rally car driving. Most of the children and teenagers who listen to his presentations are most interested in hearing about his racing, he says. "Talking about the race car I built is my 'hook' to get the kids' attention," he says.   
Organizers of the program hope their message of safety can help save a child's life or prevent traumatic injury. "Buckling a seat belt or putting on a bicycle helmet really can be a matter of life and death," says Grayhek. "We believe ThinkFirst makes a big difference."
For more information, call 573-331-3000