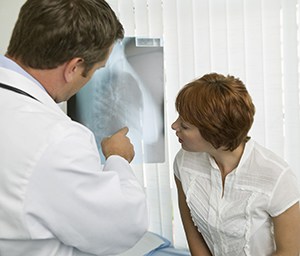 Most people know that cancer kills. But did you know that preventive screenings for cancer might be able to save your life? To educate the public about these lifesaving screenings, Saint Francis Medical Center's Cape Primary Care is hosting a "Preventive Screening for Cancer" seminar.
Victoria E. Adjovu, MD, internal medicine physician, and Erica E. Gibson, MD, family practice physician, will cover the following topics:
The most common types of cancer
The factors that place you at risk
How healthy living can reduce your risks
To test or not to test – that is the question
The seminar is at 6 pm Tuesday, March 12, at Cape Primary Care, 1702 N. Kingshighway, Cape Girardeau. For more information or to sign up, call the Consumer Call Center at 573-331-3996 or 855-4MY-SFMC.