Weight-loss surgery at Saint Francis Healthcare System's Weight Loss Solutions can be a life changer for those who have struggled using other methods. However, not everyone who is overweight is a candidate for bariatric surgery.
In 1991, the National Institutes for Health (NIH) established criteria all patients must meet before qualifying for bariatric surgery. A person must have a body mass index (BMI) of 35 or greater, along with one of the following obesity-related health conditions: diabetes, sleep apnea, hypertension, high cholesterol or have a BMI of 40 or greater without the need for an obesity-related condition.
BMI is defined as a person's weight in kilograms divided by the square of height in meters. A person with a BMI of 25-29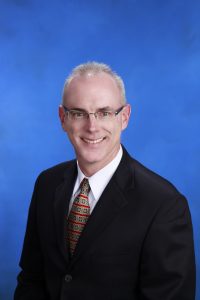 is considered overweight, and one with a BMI of 30 or greater is considered obese.
In addition to a physical screening, bariatric surgery candidates also undergo a psychological screening. They cannot be schizophrenic, suicidal or suffer from an eating disorder such as anorexia or bulimia.
"Bariatric surgery has come a long way in the past two decades," says Carson C. Cunningham, MD, bariatric and general surgeon, Saint Francis Medical Partner. "The recovery is much faster because we are able to perform it as a minimally invasive, laparoscopic procedure. It is also much safer than it was in the past. We know more about how to take care of patients after their surgeries and what kinds of foods and supplements they should be consuming."
Weight Loss Solutions offers three bariatric surgery options: sleeve gastrectomy, BPD-DS and the Roux-en-Y gastric bypass procedure. Patients benefit from the expertise of two bariatric surgeons.
To learn more about Weight Loss Solutions at Saint Francis, call 573-331-3993 or click here.