Farming has always been an important part of life for Benjamin D. Goodman, DO, radiation oncologist, Saint Francis Medical Partner. So he jumped at the opportunity to work at Saint Francis Healthcare System, which is less than an hour away from his family farm.
"I always thought I was going to be a farmer, but I was introduced to radiation oncology when I was an undergraduate at Murray State University in Kentucky," he says. "I discovered I could really make a difference in people's lives."
Goodman attended medical school at University of Pikeville-Kentucky College of Osteopathic Medicine in Pikeville, Ky., and completed his residency at Indiana University in Indianapolis.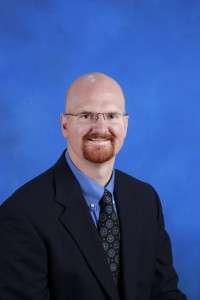 Now, he lives in rural Cape Girardeau and enjoys hunting, fishing and spending time with his family on the farm. He and his wife Sarah, an internal medicine physician, have three sons.
For more information on Goodman or the physicians at Cape Radiation Oncology, call 573-331-3000.