If you are receiving treatment at Saint Francis Medical Center's Concussion Clinic, you may undergo ImPACT (Immediate Post-Concussion Assessment and Cognitive Testing). During this computerized test, patients rate the frequency of certain symptoms and perform mental tasks, such as remembering words or designs.
"Researchers initially developed this test for athletes, who sometimes hide concussion symptoms because they want to get back in the game," says Stephen Jordan, PhD, neuropsychologist who practices at Saint Francis Healthcare System. "But it is a useful tool for all concussion patients. It is a very quick way to measure a person's cognitive functioning without requiring several hours of testing."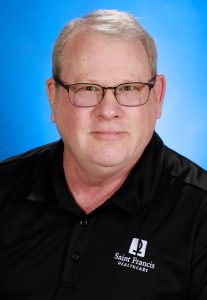 "It is difficult to identify a concussion through an imaging test such as magnetic resonance imaging (MRI)," continues Jordan. "We have to use other methods to determine the level of damage in brain functioning. We use ImPACT within one week of the concussion and periodically after that to measure improvement."
For more information, call 573-331-3000.