Sinusitis is inflammation of the sinuses that often occurs as a result of a cold or allergy. While symptoms of cold-related – or acute – sinusitis usually go away within a week, chronic sinusitis lasts for more than 12 weeks. Chronic sinusitis is often the result of a bacterial infection or allergic response and can be difficult to treat.
Symptoms of chronic sinusitis include:
Thick, yellow or greenish discharge from the nose
Reduced sense of taste or smell
Nasal congestion that makes breathing difficult
Pain and swelling around the eyes, cheeks and forehead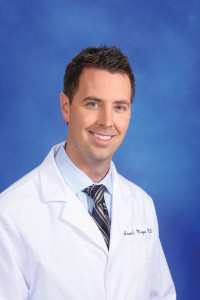 "Chronic sinusitis can seem very similar to acute sinusitis, except that symptoms do not seem to go away and can make you tired," says Adam S. Morgan, MD, otolaryngologist at Saint Francis Medical Center. "We usually try antibiotics and oral steroids as our first line of treatment. If that does not resolve the symptoms, allergy testing and sinus surgery are considered."
For more information, call 573-331-3000.
Related Articles