At Saint Francis Medical Center, staff members focus on relationship-based care in all they do. This means they are focused on creating a greater bond with their patients, their patients' families and their co-workers. "Relationship-based care is a model of care that incorporates professionalism, teamwork and evidence-based practice with the patient and the family at the center of that care team," says Karlyle K. Christian-Ritter, MD, FAAP, neonatologist and medical director of the Level III NICU at Saint Francis.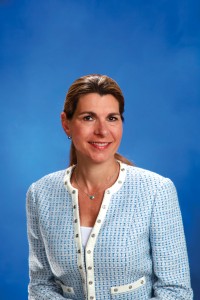 The model revolves around three relationships: a caregiver's relationship with herself, her relationship with co-workers and her relationship with patients and their families. "The idea is that if we take care of ourselves, form respectful relationships with our co-workers and form bonds with our patients and their families, we can reignite the spirit of caring," says Christian-Ritter. "As a result, we have improved communication, which also results in better outcomes for the patients."
For more information, visit call 573-331-3000.