Persons with arthritis know how stiff they can feel in the morning. Adopting a regular exercise routine can help relieve stiffness and pain and strengthen your muscles.
"One of the best treatments for arthritis is water aerobics and aquatic exercises," says Amjad Roumany, MD, rheumatologist, Saint Francis Medical Partner. "The natural resistance of the water strengthens the muscles around your joints, while the floating relieves pain."
Saint Francis Healthcare System's Fitness Plus offers arthritis aquatics classes specially designed for people with arthritis. The classes, which take place both in the recreation pool and the warm water therapy pool, help participants increase their flexibility, range of motion and strength.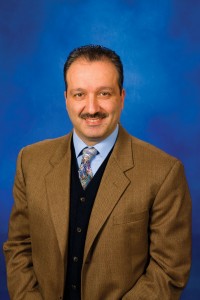 "Talk with your doctor before you start exercising," says Roumany. "You should start slow and gradually work your way up to a routine that challenges you."
To learn more about treating arthritis pain or the arthritis aquatics classes at Fitness Plus, call 573-331-3000.