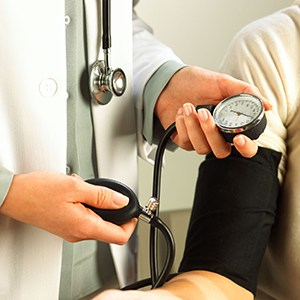 Nearly one-third of stroke victims are younger than 65. You could be at risk for stroke if you have one or more of the following risk factors:
High blood pressure, diabetes
or high cholesterol
Heart and artery disease
or previous strokes
Certain blood disorders
Physical inactivity,
smoking or obesity
Excessive alcohol or illegal
drug use
When a person is having a stroke, time is brain. The more time between onset of symptoms and treatment, the more brain cells die. The five sudden symptoms include:
Numbness or weakness of the face, arm or leg, especially on one side of the body
Confusion or trouble speaking
or understanding
Trouble seeing in one
or both eyes
Difficulty walking, dizziness
or loss of balance
Severe headache with
no known cause
Saint Francis Medical Center is offering a free stroke screening on Saturday, May 4 from 7-11 am in the Saint Francis Conference Center – Entrance 8. Call 573-331-3996 to reserve your spot.