While you cannot completely erase the effects of Type 2 diabetes, you can significantly slow its progression and reduce your need to take diabetes-related medication.
"The key is losing weight and establishing a regular exercise routine," says Ahmad Z. Sheikh, MD, FACE, ECNU, CCD, endocrinologist, Saint Francis Medical Partner. "Your doctor can help you find a diet that is the right fit for you and offer advice on the best way to begin exercising."
Even losing five to 10 percent of your body weight can go a long way toward reducing your need for diabetes medication. Additionally, if you exercise at least 150 minutes per week, you can improve your insulin resistance.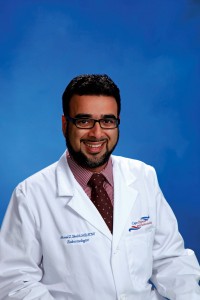 "You are most likely to experience success with reversing diabetes if you make lifestyle changes soon after being diagnosed with the disease," says Sheikh. "The longer you live with diabetes, the more damage you suffer."
To learn more, call 573-331-3000.