If you have wrinkles and sunspots on your skin due to sun damage, you may be able to minimize their appearance. Prescription creams such as Retin-A can smooth the appearance of wrinkles, while bleaching agents can lighten dark spots. Doctors can also use specialized laser treatments to smooth out wrinkles, and lighten brown spots.
"We can use these medications and treatments to help lessen the cosmetic effects of long-term sun exposure, but they are not going to be a face-lift, nor will they prevent skin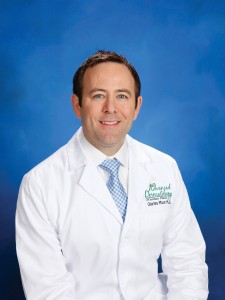 cancer development," says Charles M. Moon, MD, dermatologist on staff at Saint Francis Medical Center. "It is important to use good sun protective practices, such as sun block, protective clothing and avoidance of tanning beds."
If you have precancerous spots from sun exposure, your doctor can freeze them with liquid nitrogen or treat them with topical prescription creams or a chemical peel.
For more information, call 573-331-3000.