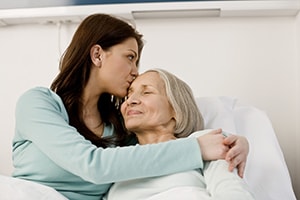 Saint Francis Medical Center has been designated as a Blue Distinction Center for Spine Surgery® and a Blue Distinction Center for Knee and Hip Replacement® by the Blue Cross Blue Shield Association. Saint Francis is one of only six facilities in Missouri to receive the spine center designation and one of only eight to receive this designation for knee and hip surgery.
"These designations are a testament to the overall quality and safety of specialty care at Saint Francis," says Steven C. Bjelich, FACHE-D, President and Chief Executive Officer at Saint Francis Medical Center.
Saint Francis' Neurosciences Institute provides advanced diagnostics, procedures, treatments and care for injuries and illnesses of the brain, spine and nerves. Saint Francis' Center for Joint Replacement & Revision, located in the Orthopedic Institute, offers unprecedented total joint care and an outstanding patient experience.
For more information, visit
www.sfmc.net/dev-2015 or call 573-331-3996.