When you or your loved one experiences a medical emergency, you want only the best care. Saint Francis Medical Center's Level III Emergency and Trauma Center offers specialized care for its youngest patients and seniors throughout the region.
The designated children's area features exam areas and equipment specifically tailored to treat children of all ages. The walls in this space have been painted with a bright and cheerful appearance. The kid-friendly atmosphere provides children and their families with a private, less-stressful environment, separated from the high level of intensity common in the Emergency Department. "Eighteen percent of our patients in the Emergency Department are children," says M. Kevin Hammond, MD, FACEP, emergency medicine physician/ chair of Emergency Medical Services at Saint Francis. "These patients have unique needs, and we are fully equipped to meet those needs."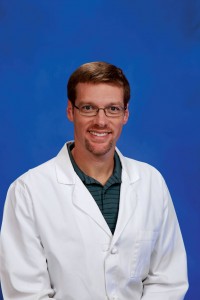 Saint Francis has also made senior-friendly modifications to address the region's aging population. The modifications include thicker mattresses, higher chairs, large-print forms, and beds that the patient can easily raise or lower themselves, allowing seniors to be more comfortable and return to the highest quality of life as quickly as possible. Special lounges are also available for family members of Emergency and Trauma Center patients.
Saint Francis already has distinguished itself as being the No. 1 destination in the region for patients who need high-level emergency care. The Medical Center's Emergency and Trauma Center is the region's only state-designated Level III Trauma Center, and has the largest emergency team in the area, with 14 hospital-based emergency services physicians.
For more information call 573-331-3000.