The Cancer Institute at Saint Francis offers cutting-edge cancer technology that can kill the disease with minimal side effects. The most recent such treatment is stereotactic body radiation therapy (SBRT), a type of radiation therapy that requires just a few, targeted, high-level doses.
"Patients who undergo conventional radiation therapy typically receive treatments five days a week for up to nine weeks," says Benjamin D. Goodman, DO, radiation oncologist, Saint Francis Medical Partner. "SBRT requires only one to five treatments. Additionally, this type of radiation therapy minimizes exposure to surrounding healthy organs."
Using SBRT, physicians at the Cancer Institute have been able to improve outcomes.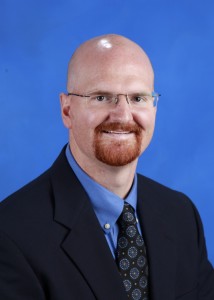 "We can control early-stage cancers over 90 percent of the time with SBRT," says Goodman.
For more information on sterotactic radiation therapy, call 573-331-3000.