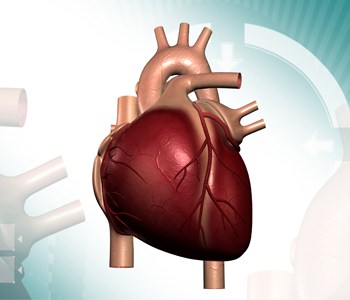 Saint Francis Medical Center recently opened its Heart Valve Center, offering the most advanced and effective technologies to diagnose and treat every kind of heart valve disease.
Heart valves either control the flow of blood between the upper and lower chambers of the heart; the flow of blood from the heart to the lungs; or the flow of blood between the heart and the aorta and blood vessels to the rest of the body. When valves become too narrow and hardened
to open fully, they are unable to close completely and begin to pump inefficiently. To make up for poor pumping, the heart enlarges and thickens, thus losing elasticity and efficiency.
"Valve disease can be found at birth, but often happens later in life due to a variety of factors that affect the heart — illness, infection, high blood pressure, heart attack, radiation therapy and other issues or conditions," explains William K. LaFoe, MD, FACC, FSCAI, interventional cardiologist at Saint Francis.
"Valve disease symptoms can occur quickly and can be similar to congestive heart failure. Symptoms include shortness of breath and wheezing after limited physical activity; swelling of limbs or abdomen;
palpitations or chest pain; fatigue, dizziness or fainting; fever or rapid weight gain," says Edward M. Bender, MD, FACS, cardiothoracic surgeon at Saint Francis.
The new Heart Valve Center offers leading-edge cardiac intervention and surgeries, cardiac rehabilitation, vascular disease screenings and more to patients. It is one more way that Saint Francis ensures exceptional cardiac care.
To learn more about the Heart Valve Center or about heart valve disease, call 573-331-3996.