Men in the Cape Girardeau area can spend an evening that is all about them and their healthcare questions at Saint Francis Healthcare System's Men's Health Event on Thursday, February 11, beginning at 5 pm at Isle Casino, 777 N. Main St. in Cape Girardeau.
This free event includes food, drinks, exhibitors and door prizes. The highlight of the evening will be four speaker sessions:
Oh – My Aching Joints! Treatment Options for Joint Pain Brian C. Schafer, MD, orthopedic surgeon
Common GI Issues: From Heartburn on Down  Rafid J. Hussein, DO, gastroenterologist
Snooze Alert! A Sleep Disorder May Be Harming Your Body and Brain W. Keith Graham, MD, D-ABSM, pulmonologist and sleep medicine specialist
Under the Knife Isn't So Bad: Hernia Repair and Other Common Procedures Kevin N. Bartow, MD, general surgeon
"Joint pain is a common problem for older men," says Schafer. "It may be osteoarthritis, but can also be symptoms of ligament or muscle injuries or disease. It is important that men communicate with their doctors about the type of pain they are experiencing so we can put together a treatment plan."
Gastrointestinal (GI) issues that will be discussed range from acid reflux to hemorrhoids. GI issues have similar symptoms, such as pain in the abdomen, diarrhea and constipation, which is why it is important for men to report any changes in their digestion to their physician.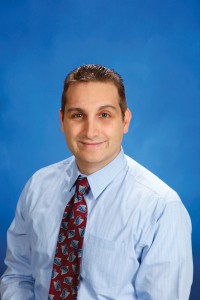 Sleep apnea is estimated to affect more than 22 million Americans. People who have sleep apnea periodically stop breathing while they are sleeping, which can cause them to lose sleep and create a host of other problems.
"When left untreated, sleep apnea can lead to high blood pressure, heart failure, atrial fibrillation and stroke," says Graham.
The final topic of the night is hernias, which affect approximately 5 million Americans, according to the National Center for Health Statistics. Hernias are caused by a weakness in the abdomen, which may be brought on by heavy lifting or straining, and most can be fixed through minimally invasive surgery.
To register for the Men's Health Event, call 573-331-3000.