Angie Hankins didn't think she looked obese, but the facts told her otherwise. Her shirt size was 3XL. Her weight fluctuated between 250 to 270 pounds – more than 100 pounds overweight. Her doctor had detected multiple comorbidities of obesity, including gastric reflux, hypertension and diabetes.
Angie knew she needed to lose weight. She did the research, and found her solution: Saint Francis Medical Center's Weight Loss Solutions. Since undergoing a sleeve gastrectomy surgery at the new bariatric surgery center on October 11, 2012, Angie has dropped down from a size 24 to a size 16, lost 52 pounds and has been taken off her diabetes medication.
"The surgery was life-changing," says Angie. "It's forever. I changed the way I eat. I definitely limit my sweets. I haven't even chewed gum. I eat more protein, and I hardly eat bread at all. My life has changed; it had to. Everybody says I look better, and I feel better, too. I move faster. I can get out of a chair or bend over and tie my shoe without getting out of breath. It's amazing to see the total inches lost."
Such dramatic results are exactly what Angie hoped for when she chose the sleeve gastrectomy option last year. In a sleeve gastrectomy, a thin, vertical sleeve of stomach is created and the rest of the stomach is removed, with no intestinal rerouting. After looking into all three of Weight Loss Solutions' bariatric surgery options and talking to the center's surgeon and support staff, Angie knew this choice was the right one for her.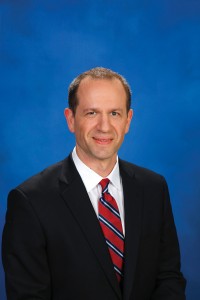 "I wanted something permanent," she says. "I liked that they didn't reroute anything from the esophagus. They just reduced the 'portion size' of my stomach. Everything else stayed connected, just like God made it."
Another great choice Angie made was choosing Saint Francis' bariatric surgeon, Ryan A. LeGrand, MD. "Dr. LeGrand doesn't look at you as a person who's overweight," Angie says. "Instead, he presents his work as, 'I have a tool that can help you, if you're interested.' It's huge to have people like him who care and are on your side."
For more information call 573-331-3000.