When you are buying sunscreen, you should stick with SPF 30 or higher. SPF stands for sun protection factor, which is a measure of how well the sunscreen protects you from burning. "SPF 30 is more than adequate," says
Charles M. Moon, MD, dermatologist at Saint Francis Medical Center. "You do not have to buy SPF 100 to receive proper protection from the sun. The key is to apply enough sunscreen frequently, especially if you are swimming or sweating, when the sunscreen is more likely to wash off."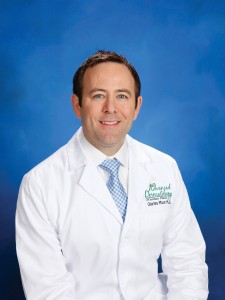 Many sunscreens only protect from UVB rays, which are the harmful, burning rays from the sun. However, new research has shown that UVA rays (the sun's tanning rays) also can contribute to premature aging and skin cancer. "Look for a 'broad spectrum' sunscreen that will protect you from all of the sun's rays," says Moon.
For more information call 573-331-3000.