Childbirth can be a long, painful process, and having a labor support person is crucial for a new mom. The support person can be a spouse, friend, relative or other important person, but he or she should be available for the duration of the labor.
"A laboring woman needs a continuous loving presence who will provide her with the emotional stability she needs," says Grant D. McWilliams, DO, FACOG, obstetrician and gynecologist at Saint Francis Medical Center. "This person should help her feel safe,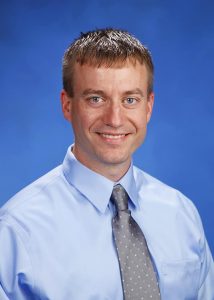 but also prompt her to take care of basic needs such as eating, drinking and using the bathroom."
When a woman is in active labor, her support person should be reminding her to breathe and change positions frequently and provide any distractions she might need such as music and massage. "Sometimes, all a laboring mom needs is a hand to hold," says McWilliams.
For more information, call 573-331-3000.