Todd and Angie Ayars of Perryville, Mo. never expected to find community when they embarked on their weight loss surgery journeys. But as they met others who have undergone the surgery through the program's Facebook group, they have experienced a true sense of belonging.
"To me, it's kind of like a family," Todd says of the staff at Weight Loss Solutions. "You can sit there and talk with them about anything."
Todd, 38, who has struggled with weight all his life,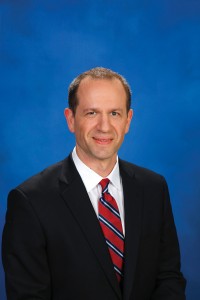 had been considering weight loss surgery for seven years. When he received the green light from his insurance company, he jumped at the opportunity to undergo the surgery at Saint Francis.
On February 12, 2014, Todd underwent the gastric sleeve procedure, during which the surgeon removes about 85 percent of the stomach so it takes the shape of a sleeve. He had a remarkably smooth recovery and was walking just hours after the procedure.
After Angie, 41, saw how happy Todd was with his surgery, she decided to take the plunge, too, and scheduled her procedure for May 12, 2014. "Changing what I am eating has not been a problem," says Angie. "I have just not had cravings for anything." Instead, she has found she has much more energy and is able to do more activities with their three children – 13-year-olds and an 11-year-old.
"Weight loss surgery completely changes your life," says Ryan A. LeGrand, MD, bariatric surgeon, who leads Weight Loss Solutions. "You become less focused on food and have more stamina to spend time with family and friends."
Both Todd and Angie have made new connections through Weight Loss Solutions' closed Facebook group, where they are able to share joys, frustrations and strategies for adjusting to their new lives. Seven months after her surgery, Angie has already lost 70 pounds, and 10 months after his surgery, Todd has lost 125 pounds. "It's an amazing feeling to do anything I want to do," says Todd.
For more information, call 573-331-3000.