Patients who undergo weight-loss surgery at Saint Francis Medical Center have support every step of the way. On the third Thursday of every month, they meet as a group to discuss challenges and triumphs.
"The support group is a way for our patients to network and learn from others who have also had bariatric surgery," says Brenda Hoehn, MSN, BSN, RN, bariatric surgery coordinator at Saint Francis. "Anyone is welcome, even friends and family members."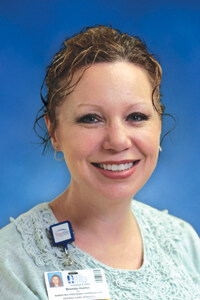 Most months, Hoehn arranges for a speaker at the meeting. Speakers have included: a wellness coach who talked about the mind-body connection, a nutritionist and representatives from clothing stores who have given tips on finding the right clothes. The group has also participated in a clothing exchange during which patients brought in their too-big clothes. "Members of the group support each other in their journey," says Hoehn.
For more information, call 573-331-3000.