For a person with chronic sinusitis, surgery may be the best option if all other treatments – including antibiotics, medicated nasal sprays and saltwater nasal washes – have failed. The most commonly used treatment is endoscopic surgery, during which the surgeon inserts a lighted tool called an endoscope into the nose to see, then remove, whatever is blocking the sinuses.
"During the procedure, we may need to remove small amounts of bone, infected or damaged tissue or polyps inside the nose," says Adam S.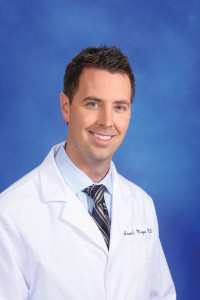 Morgan, MD, otolaryngologist at Saint Francis Medical Center. "We also may need to improve breathing by performing a septoplasty. Our goal is to help the mucus drain more easily and eliminate all blockages. Postoperative allergy management is essential for long term results."
For more information, call 573-331-3000.
Related Articles