Saint Francis Healthcare System has created a new award to recognize areas that have achieved great results in quality and patient safety. The Tau Award was given to 10 departments that reached the first milestone.
"We all need to be empowered to make a difference for our patients," says Stephanie La Pierre, Chief Performance Improvement Officer at Saint Francis. "We use a team approach to provide quality safe care for the people we serve."
Saint Francis of Assisi thought the Tau symbol resembled a monk with outstretched arms, and he left this symbol behind when he traveled. "As we are touching the lives of our patients, we, too, are leaving that symbol behind," says La Pierre.
Departments earn the award by achieving 90 days, 180 days or one year without any of the following: catheter-associated urinary tract infections (CAUTIs), clostridium difficile colitis (C. diff), falls, central line-associated bloodstream infections (CLABIs), pressure ulcers and unplanned extubations.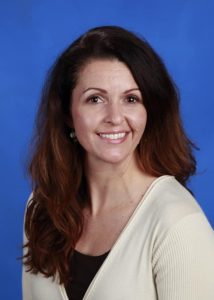 Saint Francis implements measures to avoid these incidents and keep patients safe. "We develop standardized processes so we can eliminate variation in the care we give," says La Pierre. "This approach allows us to provide reliable care that is repeatable, reproducible, safe and best in the nation."
In the case of CAUTIs, evidence shows that a catheter increases a person's risk of a urinary tract infection. Protocol at Saint Francis is to only insert a urinary catheter when absolutely necessary. Staff members have a strict regimen for maintenance to prevent infection.
The Saint Francis leadership team developed the Tau Award to recognize staff for their efforts providing excellent care. A staff member in every department of the Medical Center is an expert in providing care.
"This program allows us to control the outcomes of our patients as much as we can," says La Pierre. "Ultimately, it is the patient who benefits."
To learn more, call 573-331-3000.