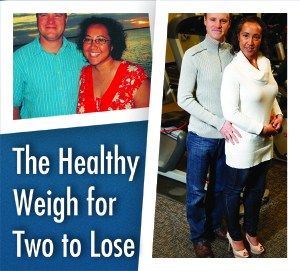 As members of Saint Francis Medical Center's Fitness Plus, Mylinh and Bob Gillespie were already working toward their health goals when they decided to try a second Saint Francis program, The Healthy Weigh. After all, what did they have to lose? The answer – one year and both programs later – is 130 pounds.
"I was frustrated with how heavy I was," says Mylinh, recalling the start of the couple's journey. "I had never done a diet program like The Healthy Weigh before, and I was pretty skeptical of it, to be honest. I thought the food might be gross, or it might cost a lot of money, or I'd be on my own without support."
Almost immediately, as the weight disappeared, so did her fears about the medically integrated program, which incorporates diet solutions from Health Management Resources (HMR®), America's leading provider of medically based weight management programs.
"I saw results every single week, and that kept me dedicated," says Mylinh. "My husband lost a lot of weight quickly, too. He liked the ease of the entrees. He could run in from work and pop one in the microwave, or grab one and take it with him to work."
The Healthy Weigh promotes weight management through a combination of diet, exercise and education. "It teaches you to control your environment a lot better," says Mylinh. "Our culture is challenging, since you're driving home or watching TV, and you see all this fast food. The Healthy Weigh has taught me to always have fruits and vegetables on hand, as well as the program's entrees and shakes."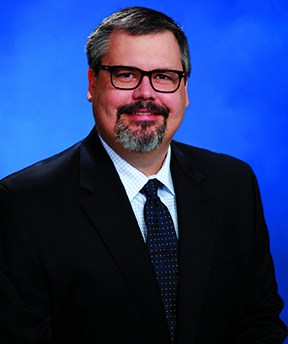 "The educational component of The Healthy Weigh is a major reason it's so effective," says Philip E. Tippen, MD, internal medicine physician at Saint Francis and medical director of The Healthy Weigh. "It's especially good for patients who need structure and might be resistant to other weight-loss programs."
Meanwhile, at Fitness Plus, the Gillespies increased the intensity of their workouts until they were ready to run a half-marathon together. The couple even recently completed an indoor triathlon. Thanks to this winning combination, Mylinh has lost 80 pounds, and Bob has lost 50 pounds.
For more information about The Healthy Weigh, or for current specials,
visit www.sfmc.net/dev-2015 or call 573-331-5686.