Women who want to reduce wrinkles without receiving a facelift can do so now through Thermage, a minimally invasive cosmetic therapy. Thermage works by energizing and heating the collagen layer under the skin, causing it to rejuvenate.
"When you receive a treatment, you will be in the office for about two hours," says Ann E. Behrend-Uhls, MD, FACOG, obstetrician and gynecologist at Saint Francis Medical Center and performer of Thermage treatments. "Upon leaving, your face may be a little pink, but you can put makeup on and go to work and no one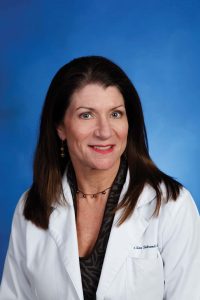 will notice. The therapy gradually tightens your skin over a six-month period of time."
"Thermage is a one-time procedure that gives your face a fresh look," continues Behrend-Uhls. "If the patient wishes, I can perform a touch-up after six months and another treatment after two years, when the aging process recurs."
For more information, call 573-331-3996.