If you notice flu-like symptoms such as fever, headache, joint pain and rash during the spring or summer, you should see your doctor right away: You could have a tick-related illness. "Many people who have one of these illnesses are not even aware they had a tick bite," says S. Kent Griffith, MD, family practitioner at Saint Francis Medical Center.
While Lyme disease is the most commonly known tick-related illness, there are others that are just as serious and common in the region. "When it comes to tick bites, prevention is always best," says Griffith.  "When you are out in the woods camping, tuck your pants inside your boots and spray your clothing with a tick repellent that has permethrin in it."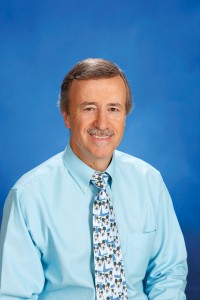 Typically, antibiotics are very effective at treating these illnesses. "See your doctor right away because some of these illnesses can be fatal," says Griffith.
For more information call 573-331-3000.