In most cases, traveling while pregnant is acceptable – as long as you follow a few simple guidelines.
"Whether a woman is in a plane or a car, staying in one place for too long can be uncomfortable and potentially dangerous," says Grant D. McWilliams, DO, obstetrician and gynecologist at Saint Francis Medical Center. "In a plane, air is recycled, so pregnant women should stay hydrated and walk down the aisle every hour to keep circulation flowing. In a car, stop and walk around every couple of hours. Be sure to continue to wear a seat belt throughout the pregnancy."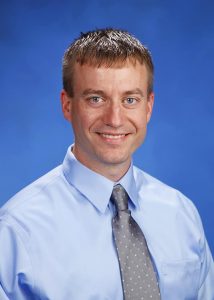 Talk to your doctor about whether travel during the third trimester is advisable. Most commercial airlines will allow travel until 36 weeks. "It depends on whether you are comfortable delivering in a different hospital," says McWilliams. "As long as you are traveling in an area that has a hospital readily accessible, there should not be a problem. However, if you have
a high-risk pregnancy, it is best to stay at home."
For more information, call 573-331-3000.
Related Articles