Treatment for brain tumors is based on the tumor size, location and likelihood of spreading or recurring. There are four grades of tumors – I, II, III and IV.
Tumors that are classified as grades I or II grow slowly and are generally benign. While these tumors do not normally need radiation and chemotherapy, surgery is recommended to prevent any further development into a higher-grade tumor.
Grades III and IV tumors, however, are cancerous and can grow quickly. Patients with these types of tumors often require surgery, as well as chemotherapy and radiation therapy to stop the cancer from returning. In some instances,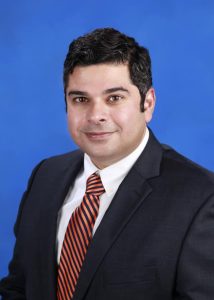 surgery may not be an option.
"Whether a brain tumor is cancerous or not, its location is key," says Kev Gamadia, DO, neurosurgeon, Saint Francis Medical Partner. "If it is pressing on a part of the brain that is vital for cognitive functioning, we need to remove as much of it as possible."
To learn more about treatment options, call 573-331-3000.