When a baby is breech (lying upside down or on its side rather than head down), it is unsafe for the mother to deliver vaginally. She has two options: schedule a C-section or ask her doctor to try to turn the baby.
External cephalic version (ECV) is a procedure used to turn the baby to a head-down position. Doctors usually perform it a few weeks before the mother's due date, but they can also try to turn the baby when the mother is in labor and her amniotic sac has not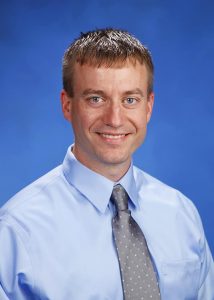 yet ruptured.
"ECV is often a good option because it helps a mother avoid a C-section," says Grant D. McWilliams, DO, FACOG, obstetrician and gynecologist at Saint Francis Medical Center. "A C-section is a major surgery and requires a long recovery, which can be difficult for a new mom. ECV, on the other hand, is an outpatient procedure."
For more information, call 573-331-3000.