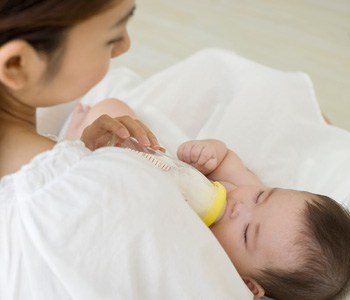 If you want to wean your child from breast-feeding, the best approach is to go slowly. "When you abruptly stop nursing, that is not always best for baby or for mom," says Joy L. LeDoux-Johnson, MD, pediatrician and internal medicine physician at Saint Francis Medical Center. "Going slow is less traumatic for the baby and allows time for your body to adjust."
Try skipping a feeding during the day and offering your child a bottle or cup instead of the breast. Using this method, you are able to
gradually diminish your milk supply, which is healthier for your breasts than stopping "cold turkey." You can also try decreasing the amount of time your child breast-feeds – for example, you could limit the child to five rather than 10 minutes.
"If weaning becomes a struggle, you may need to wait a month or two and try again," says LeDoux-Johnson.
For more information, call 573-331-3996.