Samantha Cates has struggled with her weight all her life. The 20-year-old was born with spina bifida, a birth defect when a baby's spinal cord fails to develop properly. As a result, Cates is confined to a wheelchair.
Sitting in a wheelchair has made exercise very difficult. Cates, of Anna, Ill., loves to hunt, but her parents had a difficult time transferring her from her regular chair to her off-road chair. "It was hard to maneuver because I was so big," she says.
A friend told her family about Weight Loss Solutions, Saint Francis Healthcare System's bariatric surgery program, and they decided it was worth a shot. By that time, she weighed about 350 pounds.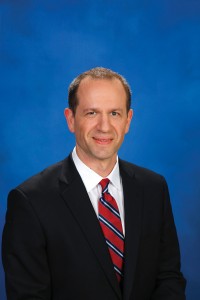 On December 8, 2014, Cates underwent the gastric sleeve procedure in which the surgeon removes about 85 percent of the stomach so it takes the shape of a sleeve. As the months passed, she felt better and better. More than a year after the surgery, Cates has lost 134 pounds and has much more energy to participate in events with her family including shopping, hunting and basketball.
"Family is everything to me and now I can spend more time with them and have a lot more energy to do what I want to," says Cates.
"Weight-loss surgery can help patients leave the cycle of weight gain and inactivity," says Ryan A. LeGrand, MD, bariatric surgeon, Saint Francis Medical Partner, who leads Weight Loss Solutions. "When a patient has difficulty moving, she is less likely to be active, which can cause her to gain even more weight," he says. "Now, Samantha can do what she loves more easily."
This year, Cates plans to go on a girl's trip to her grandparent's condo in Florida. She has not been able to make this trip since she was a little girl because she was unable to fit into a plane seat.
"Weight-loss surgery was the best thing I could have ever done for my family and for myself," she says. "It saved my life!"
To make an appointment at Weight Loss Solutions, call 573-331-3000.