About a year and a half ago, Nikki Golden was at a turning point in her life. The Cape Girardeau woman was turning 40, and her excess weight was making her both unhappy and unhealthy. She decided she needed a change, and Saint Francis Healthcare System's Weight Loss Solutions was there to help her.
A nurse in the Infusion Center at Saint Francis' Cancer Institute, Golden had tried various diets without success. She had chronic back pain at work and was always out of breath. Bariatric (weight loss) surgery seemed like a solution.
On February 15, 2016, Golden underwent the gastric sleeve procedure at Saint Francis, during which the surgeon removes about 85 percent of the stomach so it takes the shape of a sleeve. She started at 208 pounds, and by fall 2016, she weighed 127 pounds.
Since the surgery, she has completely changed her way of life. "The surgery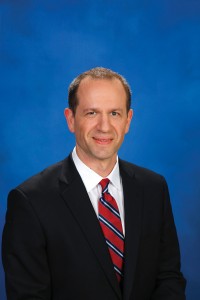 pushed me to adopt a different lifestyle," says Golden, now 41. "It was easier to change my mindset than if I had just been trying diet and exercise."
Diet and exercise are a big part of weight-loss surgery, too. "Our dietitians help patients learn what foods they should and should not eat," says Ryan A. LeGrand, MD, bariatric surgeon, Saint Francis Medical Partner. "We encourage our patients to begin a regular exercise routine, starting with a 12-week free membership to Fitness Plus, our gym."
Weight Loss Solutions offers a support group and a private Facebook group for patients to share advice, suggestions and recipes. "If I ever have any questions about anything," says Golden, "I know I can just call them."
Golden enjoys life more today with her three children. "Being overweight, I felt ashamed and embarrassed," she says. "Now I want to be social. People tell me that I look happier. I look better on the outside, but I also feel different on the inside."
To learn more, call 573-331-3000 or visit The Weight Loss Solutions webpage.