Obstetricians and midwives strive to assist all expectant moms in carrying their baby to term — which is at least 39 weeks or later. Once a woman reaches 39 weeks, she has the option to talk to her provider about inducing labor.
"Some patients are opposed to induction, while others very much want to be induced," says Sara A. Lorenz, MD, FACOG, obstetrician and gynecologist, Saint Francis Medical Partner. "If a woman's cervix is ready, we can induce her after 39 weeks."
During induction, the woman receives an intravenous medication. If her cervix is still not ready, she may need another medication. "First-time mothers whose cervixes are not ready may increase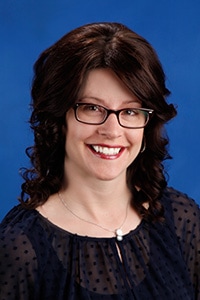 their risk of needing a cesarean section," says Lorenz.
Once a woman reaches 41 weeks, Lorenz says the rate of fetal loss increases and recommends induction.
To make an appointment with Lorenz, call 573-331-3000 or visit her webpage for more information.