This year, nearly 250,000 new cases of invasive breast cancer will be diagnosed in women. October, Breast Cancer Awareness Month, should serve as a reminder to undergo an annual screening mammogram at Saint Francis Medical Center's Womancare.
Not only does Womancare offer mammograms for women, but its team also cares for patients through every step of breast cancer diagnosis and treatment.
"The possibility of a breast cancer diagnosis is extremely frightening for patients," says Laramie Bryant, APRN, nurse practitioner at Saint Francis Healthcare System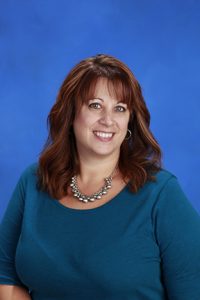 "Our radiologists and surgeons are on-site and able to provide quick feedback on test results and necessary next steps, if needed."
The process begins with a three-dimensional digital mammogram, which enables technicians to obtain multiangle breast images, allowing for a more comprehensive picture in one visit. When a mammogram shows a suspicious mass, a patient will then typically undergo a breast ultrasound.
In some cases, breast magnetic resonance imaging (MRI) can detect certain cancers at an earlier stage.
When a biopsy is necessary, Saint Francis can use stereotactic breast biopsy as a minimally invasive way to evaluate an abnormality with better accuracy, faster recovery, less discomfort, fewer complications and a lower cost.
"What makes Saint Francis unique is our approach to the process," says Bryant. "We do not leave the patient to fend for herself as she faces a breast cancer diagnosis. We help her make her appointments and ensure she is seeing the right specialists at the right time."
After diagnosis, treatment continues in conjunction with the Saint Francis Cancer Institute and may include surgery, chemotherapy, radiation therapy or a combination of all three treatments. "Our patients are never alone," says Bryant. "We are with them every step of the way."
To schedule a mammogram at Womancare, call 573-331-3000 or visit our webpage for more information.