The death of a baby is devastating for the family and friends. Infant mortality is the number of deaths of children under the age of one year per 1,000 live births.
With almost 10 infant deaths per 1,000 live births, Southeast Missouri's rate is about 50 percent higher than the state of Missouri and four times the rate in northern Europe.
Saint Francis Healthcare System and moms-to-be are working together to ensure more families will celebrate first birthdays.
"Simple improvements in safe sleep habits and accessing prenatal care are the keys to reducing infant mortality in Southeast Missouri," says Alan Barnette, MD, FAAP, neonatologist, Saint Francis Medical Partner.
Saint Francis Medical Center's Level III Neonatal Intensive Care Unit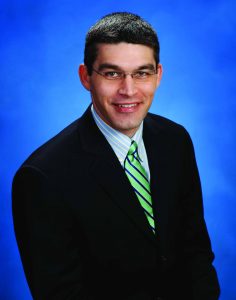 (NICU) provides sophisticated care for premature or critically ill newborns. The board certified, fellowship trained neonatologists offer reassurances of specialized care to families if their babies should need it.
To learn more about the Level III NICU, click here.