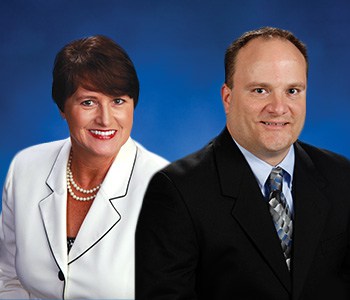 Saint Francis Medical Center has named Beth Keller, PHR, the new business liaison in the Business Development department.
In her new position, Keller will work primarily with companies and industries in Saint Francis' service area, educating them on the services available at the Medical Center, including the Occupational Medicine Clinic and Wellness programs. Her main focus is to maintain and develop relationships with current and new clients and assist them with their health and wellness needs.
Keller is a Cape Girardeau native and has been a part of the Saint Francis family since 2000, when she joined the Medical Center as a Human Resources recruiter. Previously, she worked as a customer account representative in quality improvement for M & W. She holds a professional in human resources (PHR) certification. Along with being involved in regional human resources professional groups, she also chaired the Cape Girardeau Area Chamber of Commerce's Industrial Relations Council for two years.
"I love working with all different kinds of people and being on the go," says Keller. "I am ready for this new challenge."
Joining Keller as part of the Services to Business team is Mark Schultz, RN, BSN, director of Occupational Medicine. Schultz will be responsible for overseeing occupational medicine, along with the Services to Business program and its ongoing initiatives, including the 2014 Business Health Summit. This free event, scheduled for Thursday, September 25, provides information on organizational and health issues faced by employers today. More than 100 business leaders from throughout the region attend this popular event annually, gaining a wealth of information they can use immediately for the benefit of their organizations and employees.
To learn more about Beth and Mark and for an opportunity to meet them, join them at the 2014 Business Health Summit. To register for the event at no cost, call 573-331-3996.