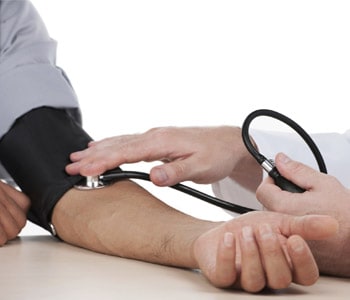 The financial and productivity benefits of employee health are making corporate wellness programs more important than ever. Before you implement a new program for your workforce or pull the plug on a stagnant existing program, make sure you have the key drivers in place to generate long-term success.
Behavior and attitude modification are not overnight accomplishments. It takes consistent messaging and a lead-by-example commitment from leadership to generate the employee buy-in needed to turn a nice idea into a valuable workplace asset.
Here are five concepts to consider in designing a wellness program for your company:
Corporate wellness is a multifaceted issue
The success of a corporate wellness program stretches well beyond throwing a program against the wall and hoping it sticks. It requires strategies that detail short- and long-term goals for employee health as well as employer results.
A competent vendor and commitment from corporate leadership to support the program long-term will help employees accept the vision and adopt it into their workplace culture. Multiple touch points encourage participation, including education, communication, a range of physical activity option and financial incentives.
Creativity attracts attention
Not every employee will respond positively to each wellness challenge. The best workplace wellness coordinators find they need to mix in a little creativity to boost participation and get workers talking around the lunch table.
Introduce fun contests and create varying levels of reward to stimulate participants to take part. Recruit a collection of individuals to brainstorm ideas and stay up to date on successful trends.
Generate a higher level of awareness
While workers are becoming increasingly health conscious, many still need reminders about the importance of taking time for exercise around deadlines and long workdays.
The most effective corporate wellness programs provide opportunities for employees to act on wellness goals at the workplace. In addition to improving morale, this illustrates how seriously the employer considers the subject of employee health.
Offer financial incentives
Nothing encourages participation quite like a few extra dollars in the paycheck. An effective method to encourage worker participation is rewarding activity through reduced employee contributions to health insurance.
Employers are finding this tactic is worth the investment through the resulting decrease in healthcare utilization and corporate insurance premiums.
Help prevent chronic diseases
Chronic conditions such as diabetes and heart disease are among the most expensive as well as the most preventable aspects to healthcare. Corporate wellness programs can play a significant role in preventing or minimizing chronic diseases.
Helping workers with programs such as smoking cessation and exercise challenges can help them make behavior modifications that result in improved health and increased productivity.
For more information regarding workplace wellness, please call the Saint Francis Occupational Medicine Clinic at 573-331-5388.