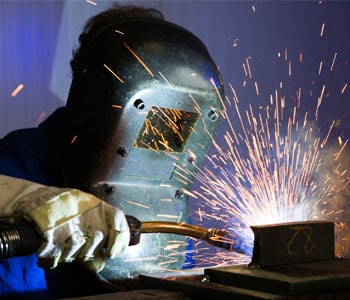 Electricity – even in the hands of experts – is one of the most dangerous elements in the workplace and at home. According to Electrical Safety Foundation International, more than 400 people suffer electrocutions every year in the U.S., almost half related to consumer products.
The National Safety Council reports electrical hazards cause approximately 4,000 injuries in the workplace annually, and these incidents are far more likely to be fatal than other types of injuries. Electricity ranks sixth among all causes of occupational injury.
National Safety Council statistics show:
Electricity is the cause of more than 140,000 fires each year, resulting in $1.6 billion in property damage
Total economic losses due to electrical hazards exceed an estimated $4 billion annually
Arc Flashes Can Cause Severe Burns
Arc flashes result from the light and heat produced from an electric arc supplied with sufficient electrical energy to cause substantial damage, harm, fire or injury.
Since the Bureau of Labor Statistics (BLS) counts arc flashes as burns rather than in its electrical shock statistics, the true rates of electrical shocks are even higher:
About 2,000 workers receive treatment in burn trauma centers every year as a result of arc flash injuries
A worker suffers an electrical injury that requires time off every 30 minutes
Medical costs for severe electrical burns can exceed $4 million per patient
Arc flash injuries account for 77 percent of all electrical injuries
About 80 percent of electrically related accidents involving qualified workers are a result of arc flashes, meaning even experts are at high risk. About 1 in 5 electrical injuries are permanent.
Personal Protective Equipment Provides Crucial Safety
The dangers of electricity in the workplace multiply when workers fail to follow procedures or wear proper Personal Protective Equipment (PPE). Employer training should cover the care and use of PPE, as well as enforce PPE regulations.
Too many workers make the excuse that PPE slows down their ability to perform repairs. It is a decision that can have disastrous results, and in fact, it is the law.
OSHA regulations state: "Employees shall wear protective equipment for the eyes or face whenever there is a danger of injury from electric arcs or flashes, or from flying objects resulting from electrical explosion."
For more information on electrical safety in the workplace, please call the Saint Francis Occupational Medicine Clinic at 573-331-5388.