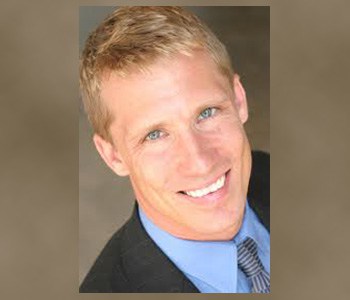 Motivational speaker and author Andy Core, M.S., will lead an information-packed presentation on "Wellness Engagement" when he kicks off the seventh annual Business Health Summit as the keynote speaker.
This free event, sponsored by Saint Francis Medical Center's Services to Business program, will take place Thursday, September 25, from 8 am-2:30 pm in the Saint Francis Conference Center.
Core is a credentialed, award-winning thought leader on increasing employee engagement, productivity and wellness motivation. His expertise centers on helping conscientious adults thrive at work and in their personal lives.
Opening session attendees will learn what it takes to effectively pitch, implement and sustain a successful worksite wellness program. Core will discuss how wellness programs will continue to serve as critical tools to sustaining healthcare benefits and profitable companies.
Should You Implement a Worksite Wellness Program?
Core, voted one of the top five global health/healthcare speakers for 2012, helps organizations build teams that cost less, have better attitudes and accomplish more. His presentation will answer questions such as:
What does it take to effectively and persuasively pitch wellness to your stakeholders?
After you get the "yes," how do you set up your program so that you maximize participation and ROI?
After the honeymoon period is over, what must you do to ensure your program continues to grow versus experiencing a steady decline in participation and the slow, painful death experienced by most worksite wellness programs?
"Change Your Day, Not Your Life"
Core's new book offers a realistic guide to sustained motivation, more productivity and the art of working well.
"Change Your Day, Not Your Life" helps individuals who have asked themselves, "Why don't I do what I know I should?" Too many hard-working adults strive to grow while defaulting to daily life that undermines their ability to stay motivated, energized and fully present.
Core provides strategies to help attain the energy, meaning and confidence you need to reach your goals.
Please save the date (September 25, 2014). For more information or to register at no cost, call 573-331-3996.