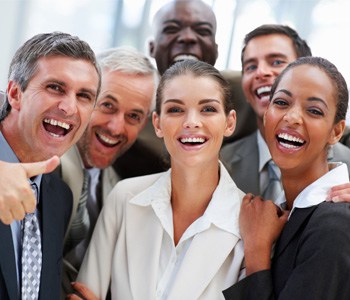 A collection of speakers covering multiple aspects of corporate wellness engagement will share their expertise at the seventh annual Business Health Summit, a free event scheduled for September 25 in the Saint Francis Conference Center.
Following a keynote address by Andy Core, MS, to open the event, Candice O'Hare, RD, LD, Health Educator at Saint Francis Medical Center, and Philip E. Tippen, MD, Medical Director of The Healthy Weigh program at Saint Francis, will speak on "The Healthy Weigh for Worksite Wellness Programs."
Attendees will learn how obesity affects their company's health care costs; the components for a successful weight loss program; and the benefits of incorporating a weight loss program within their company's wellness approach.
After lunch, Sandy Duncan, MSA, HFS, Manager of Health and Wellness at Saint Francis Medical Center, will discuss the "ROI of a Worksite Wellness Program." Attendees will learn the benefits of implementing a worksite wellness program, its basic components and how they affect return on investment (ROI).
Participants also will learn to describe three strategies that can enhance the ROI of their worksite wellness program, and how to locate two free online tools that help estimate the ROI of their program.
Eileen Sievers, RN, CES, Wellness Instructor at Saint Francis, will present a case study of an effective wellness approach at Buzzi Unicem USA Inc. along with Bradley T. Meyr, Facility Manager at Buzzi Unicem.
The pair will help attendees identify key players in implementing worksite wellness programming and potential barriers to providing wellness services in the industrial work environment. Participants also will be able to identify at least two benefits of providing wellness programming in the workplace, and see how Buzzi Unicem generated success as a direct result of its program implementation.
Finally, Sandy Duncan, Eileen Sievers and Andy Core will conclude the summit with a panel discussion on "How to Get Started: The Full Spectrum of Worksite Wellness Opportunities." The trio will share:
How to administer an interest survey prior to initiating a worksite wellness program
How to find, build and maintain a wellness budget
How to recruit people within the organization to the "wellness cause"
The basic steps required to develop and implement their own program
Wellness services and occupational medicine services available in the community
How to revive a wellness program that has faltered
To register for the 2014 Business Health Summit at Saint Francis Medical Center, please call 573-331-3996.