Thursday, March 9, 2017
Isle Casino 777 Main St, Cape Girardeau, MO 63701
5 pm doors open; 6 pm dinner
Join us for a Heart Lecture! The event will feature presentations by R. Brent New, MD, FACS, FACC, Chief of Cardiothoracic Surgery; Steven J. Joggerst, MD, Interventional Cardiologist; William J. Nienaber, MD, Noninvasive Cardiologist and William K. LaFoe, MD, FACC, FSCAI, Interventional Cardiologist.
Presentations will include minimally invasive transcatheter aortic valve replacement (TAVR), open heart surgical options, angioplasty and stenting and stress testing from members of the Saint Francis cardiovascular services team.
Call 531-331-3996 to reserve your tickets to this complimentary event.
Featured Speakers: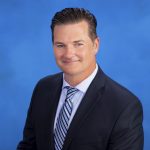 R. Brent New, MD, FACS, FACC
"Understanding Open Heart Surgery"
William J. Nienaber, MD
"Stress Tests, Echocardiograms & Nuclear Cardiology"

William K. LaFoe, MD, FACC, FSCAI
"Angioplasty and Stenting"